Welcome!
Now seems an excellent time to start my blog, as I am now practicing hypnotherapy full-time.  I have been working as a social worker for 29 years, some of those years part time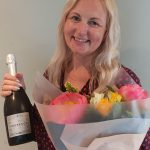 while I retrained in hypnotherapy and started my practice.  Full time hypnotherapy has always been my dream, and achieving it feels amazing.  I was about to leave social work when the pandemic struck and suddenly the demand for social workers was higher, while face to face therapy stopped.  So I continued with both – until now!
I've had so many interesting and varied experiences as a social worker that go with me and inform my work as a clinical hypnotherapist.  I think it makes me un-shockable, which is a good thing!  It has been a privilege to be trusted by so many people at their times of crisis and need, when they were most vulnerable.  It was also very frustrating, as a hypnotherapist, to see people suffering so badly with depression and anxiety often, and not be able to help in any meaningful way.  Yes, it is great to connect people to services to help with practical support but the root problem – their mental health – was only being addressed with medication, often with limited success.
I find it deeply rewarding to work with people with anxiety and depression because their lives are so transformed by hypnotherapy.  Week after week I get to see people progress – in their clarity of thought, focus and positivity.  All of which combine to give them more peace of mind and an improved quality of life.  So moving from social work to full time hypnotherapy is a very positive and empowering step for me.  I look forward to sharing this journey with you.
29th June 2022
Question: What is trance or hypnosis like?     Answer:  A nice walk…
People often ask me this question and the truth is that we are all unique and so everyone experiences trance in their own way.  Trance is simply a natural, pleasant, relaxed state in which you are more aware of your internal experience than the world around you.  It's how you feel as you're falling asleep or waking up.  For many it's a pleasant 'day-dreaming' feeling. Others can feel more relaxed or sleepy than they expected, and may drift in and out of wakefulness, either way – you are always in control.
It's important to know that however you experience it and regardless of what it feels like for you – it IS working!  People are often afraid they will lose consciousness.  This is simply not the case – a light trance is all that is needed to be effective.  You just sit or lie back, close your eyes and relax and listen – it couldn't be easier!  Some people listen to every single word, most naturally drift in and out.  I start with a relaxation of the body and then describe a beautiful scene in the countryside – so it can be a nice walk!
Trance is one of those experiences that is hard to explain until you experience it!  So if you are curious, I would highly recommend you allow yourself the opportunity to enjoy it and discover for yourself its power and potential in your life.  There are a variety of different types of hypnotherapy.  I practice solution focused hypnotherapy which has a very positive and forward looking approach.
If you are curious about how hypnotherapy can help you achieve your best health and wellbeing please do contact me to discuss your needs and find out how I can help.  The contact buttons are on each side of this page to email, or you can call me on 07929-156 954.
July 2022
Sometimes you don't realise the weight of what you've been carrying until you feel the weight of its release… (Anon)
I recently left my long-term job as a social worker, and have been very surprised at the psychological impact of this.  At the time I thought I was coping well (largely due to a good self-care regime), but since leaving it's felt like a huge burden or weight has been lifted.  Like being released from prison or putting down a crushing weight!  I knew I wanted to leave, but at the time I had no idea how heavy the burden was, and how much energy it took to keep me afloat.  I think a lot of people get stuck in a rut of doing their 'life' – whatever that may be, and often don't realise it could be so much better… easier… happier… Sometimes we need to break our habits and make changes…
It's not always work – sometimes it can be a relationship, with a partner or a friend that has changed and turned into something no longer positive and healthy.  When we love people it is easy to make excuses for them, or blame ourselves.  Especially if we are being told it's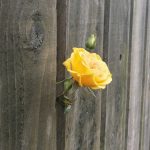 our fault or we are the problem.  That can leave us feeling isolated which erodes away at confidence and self-worth.  Before we realise it – we are living a very different life, where we feel smaller and sadder and all our energy goes on trying to make things better.  People continue like this for many years often, and the longer it goes on, the more entrenched this habit becomes… but however heavy the burden of what we carry – there is always another way… a better way… 
The first step to making a change is to realise you need a change.  The second step is looking for support;-
Think of any family or friends who may help.
Phone lines like the Samaritans or googling domestic abuse support will reveal many other numbers, locally and nationally.
First Light in Cornwall are very supportive and knowledgeable.
A call to your local authority can also give you more information on the support available locally.
The key thing is to keep on trying until you get that weight lifted and a new life begins.  I have worked with many people who have left damaging relationships, both as a social worker and as a hypnotherapist.  I am always filled with respect for the person, because it is a big change when they dont feel they have the strength… and yet they do.  So I will finish with these words; YOU ARE STRONGER THAN YOU THINK and remember THERE IS ALWAYS HOPE…
Good luck on your journey to a happier life, Julie