Julie Escott: Trusted Clinical Hypnotherapist
As a highly experienced and qualified hypnotherapist, psychotherapist and life coach, I have a wealth of experience helping people achieve change. I enjoy supporting people to find genuine lasting freedom from their issues naturally – without side effects or medication.
My Background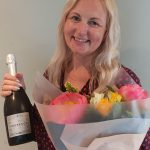 I was a social worker for many years so have extensive experience of people from all walks of life and situations, including children, young people and adults with dementia, autism and a range of issues. My experience enables me to provide a sensitive bespoke service, tailored to your individual needs. I am fully committed to hypnotherapy, having found it amazingly effective. I support people to take control back and make the positive changes they want in their lives. I live in St Austell, Cornwall, with my husband, son, two dogs and crazy cat!
Where do I practice?
I practice in the St Austell area in Cornwall and also work via WhatsApp video and telephone sessions. My practice is upstairs at Enterprise House, Dainton Business Park, Par Moor Road, St Austell, Cornwall, PL25 3RF (opposite The Range). There is plenty of free parking available directly outside. I am also able to make alternative arrangements to accommodate people who can't manage stairs – by individual arrangement.
My Qualifications
I qualified with the prestigious Clifton Practice and am also accredited with a diploma in Hypnotherapy by the NCFE.  To ensure I continue practicing at the highest standard  I have regular supervision, mentor support, and attend Continued Professional Development advanced training.  I am a member of the Association for Solution Focused Hypnotherapist (AfSFH), the National Board for Modern Psychotherapy (NBfMP) and the National Council for Hypnotherapy (NCH).
I have also completed the BWRT training (level 1) which provides me with further effective treatment tools. I have an advanced DBS which allows me to work with children and vulnerable adults. I abide by the AfSFH Code of Conduct and Ethics available here.  
Why am I a Hypnotherapist?
I love helping people to transform their lives using hypnotherapy and watching their progress. I am passionate about hypnotherapy because I have seen so many people make huge changes which have greatly improved their quality of life. I bring my experience as a social worker and life coach to my practice, which adds to the depth of my understanding and skills.
I work with a wide array of issues including anxiety, depression, phobias and stress. In fact, any situation where people need to make a real change in their life or thinking. If your life is feeling out of control or major change is needed, hypnotherapy may well be able to help you get where you want to be. If you're not sure if hypnotherapy is for you please contact me to discuss it, and I will be honest if I feel it will or will not be likely to help you, from the outset.
I'm very focused on enabling people – children and adults – to get back to how they want to be using hypnotherapy. I am sensitive and compassionate and work in an honest direct way. I address the issue as quickly and effectively as possible. Being solution focused means you don't keep revisiting the problem, instead you move forward and find positive solutions.
What can Hypnotherapy help with?
People's lives can be affected by stress, eating issues, anger issues, parenting and relationship stress, addictions, fears, lack of sleep and emotional upset, all of which I work effectively with. Some people simply want to progress further in their career by improving confidence, presentation skills, performance or public speaking. Sometimes we feel alone with our problems or dreams, and we need to reach out to get a new perspective and different approach to improve our situation. Hypnotherapy can help improve all of these areas and others;
fears, phobia's & nervous problems
anxiety & stress
addictions & alcohol
low mood or depression
anger & behaviour issues
living with dementia
weight & diet issues
exam nerves & study problems
grief, loss and heartbreak
confidence, shyness & concentration issues
relationship issues, separation & divorce
healing from domestic abuse
parenting difficulties
living with autism
trauma and PTSD
public speaking & work performance
quitting smoking or vaping
hoarding
chronic pain management
sports performance