Realising the weight we're carrying
Sometimes you don't realise the weight of what you've been carrying until you feel the weight of its release… (Anon)
I recently left my long term job as a social worker, and have been very surprised at the impact of this on me.  At the time I thought I was coping well with it (largely due to giving myself hynotherapy and a good self care regime), but since leaving it's felt like a huge burden or weight has been lifted.  Like being released from prison or putting down a crushing weight!  I knew I wanted to leave, but at the time I had no idea how heavy the burden was, and how much energy it took to keep me coping.  I think a lot of people get stuck in a rut of doing their 'life' – whatever that may be, and often don't realise it could be so much better… easier… happier…
It's not always work – sometimes it can be a relationship, with a partner or a friend that has changed and turned into something no longer positive and healthy.  When we have strong feelings for people it is easy to make excuses for them, or blame ourselves.  Especially if we are being told it's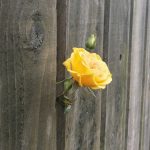 our fault or we are the problem.  That can leave us feeling isolated and self critical which erodes away at confidence and self worth.  Before we realise it we are living a very different life, where we are feeling smaller and sadder and all our energy goes on trying to make things better.  People continue like this for many years often, and the longer it goes on, the more entrenched this habit becomes… but however heavy the burden of what we carry – there is always another way… a better way… 
The first step to making a change is to realise you need a change.  The second step is looking for support;-
Think of any family or friends who may help.
Phone lines like the Samaritans or googling domestic abuse support will reveal many other numbers, locally and nationally.
First Light in Cornwall are very supportive and knowledgeable.
A call to your local authority can also give you more information on the support available locally.
The key thing is to keep on trying until you get that weight lifted and a new life begins.  I have worked with many people who have left damaging relationships, both as a social worker and as a hypnotherapist.  I am always filled with respect for the person, because it is a big change when they dont feel they have the strength… and yet they do.  So I will finish with these words; YOU ARE STRONGER THAN YOU THINK and remember THERE IS ALWAYS HOPE…
Good luck on your journey to a happier life, Julie