I've worked with young people in Cornwall for many years, with various issues including – ADHD, learning difficulties, behaviour issues and autism.  So I understand the need for flexibility and an individual approach. No two young people are the same, whatever their diagnosis or issues. Hence, they must be treated individually and with understanding.
Children and young people who are struggling often feel different and awkward, so hypnotherapy is a good choice of therapy because it's gentle, relaxing and easy.  It's a positive experience unlike many psychotherapies.  Progress for one child will impact positively on the whole family which is great.  Many parents also have treatment themselves to enable them to cope better, as supporting struggling children is very stressful and difficult.  Hypnotherapy helps them to be their best self and remain calm and in control in all situations.
How Hypnotherapy Can Help Children and Young People
Hypnotherapy can help children and young people having issues with;
Fears and nervous problems
phobia's
anxiety
low mood or depression
anger and behaviour issues
parents separating
sleep problems
exam nerves
fostering and adoption issues
grief and loss
shyness and lack of confidence
school problems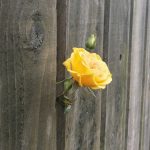 From my hypnotherapy clinic in St Austell, I develop a plan for the child or young person, depending on their personal issues. Initially I need the parent/carer to be present for the first session while we deal with consent and talk about goals. For subsequent sessions the child or young person and their family decide whether they prefer them to stay or not. Children often prefer parents to stay which is great as they understand what happens in the session and can discuss it in between times.
I use stories, visualisations and metaphors as well as psychotherapy and light trance (hypnosis) depending on the individual. Hypnotherapy is a very relaxed, friendly and easy form of treatment. It allows the child space and freedom to explore solutions to their problems and change their perspective and/or behaviours positively. Children are receptive to new learning and are very suggestible, so respond well to hypnotherapy.
Many nervous, shy or anxious children need help with managing these feelings and gaining confidence. Solution focused hypnotherapy can help them to feel much more positive, strong and confident. They will learn about how their brain works and how to deal with stress and anxiety. Hypnotherapy gives them the chance to develop positive thinking habits which will automatically enable them to enjoy life more. Therapy sessions for children are comfortable and fun and focused on moving them forwards in a positive way.  I also give them simple tools to use to get control of their thinking again.
Hypnotherapy options in Cornwall
There are limited mental health resources available on the NHS for children and young people, often with a long waiting list. The Mind charity website can be helpful and this link goes to their page for young people. However, many families often choose to find their own therapy, like hypnotherapy. This gives them a treatment they are in control of, where and when they want it. This also has the added benefit of avoiding labelling at an early age. It enables children and young people to get the help they need outside of the health 'system'.
In the first session, so we discuss the issues and how hypnotherapy can work for your child/young person, and start the process off.   I explain about how the brain works, quite simply, which enables them to understand how it helps.  Change usually begins from the first session.  If you wish to discuss sensitive issues in private, we can always talk on the phone in advance. It is important to note that the child or young person will have to want to make changes, as well as the parent.
Children's sessions are usually 35-45 minutes long which is reflected in the reduced rate of £50.
Reviews
MUM'S REVIEW: "When I first took our son (aged 10yrs)to see Julie he was anxious all the time, scared to go to bed at night, not sleeping well, scared of being ill, vomiting and dying. This was obviously having a massive impact on him but also on us as a family; I wasn't able to go out for the evening without him panicking that I wasn't going to be home to put him to bed, and he didn't feel able to go to friend's houses for sleepovers because he was so worried about getting or being ill. He was waking in the night most nights having panic attacks and it would take me ages to settle him back to sleep.
Having had treatment with Julie myself I knew how amazing and successful the hypnotherapy was and was confident she could make an enormous difference to him; I could never have believed just how much of a difference though, it's incredible! To see him now, he is like a completely different child. He is so full of confidence, no longer worries about or overthinks things, is sleeping well, has overcome his fear of vomiting and has all the tools he needs to be able to manage any stress or worries he may have.
He listens to Julie's sleep therapy recording every night before bed which helps him to relax and he usually now sleeps right through the night. On the odd occasions he does wake up, he no longer panics and is able to go back to sleep without needing me to reassure him.
Julie was so good at pitching the sessions just right and making our son feel so safe and relaxed that he often fell asleep during the trance! I honestly cannot recommend Julie highly enough; she has made such an incredible difference, not just to our son but to our whole family, thank you just doesn't seem enough!"
SON's REVIEW: "When I first met Julie I was anxious. I would struggle to sleep and I had a phobia of sickness and vomiting. Julie is one of the kindest people I have ever met and was the best hypnotherapist I could of wished for. She helped me feel safe and relaxed during the sessions, which were either online or in person due to the pandemic. I think that the sessions are the perfect duration. My trance work was so relaxing I often fell asleep!
Once my hypnotherapy had finished my anxiety had gone, my confidence grew and most importantly I overcame my phobia. I cannot believe how much I have changed during my hypnotherapy. I thank you Julie 🙂
MUM's REVIEW: Thank you so much for helping our son with his fear of dogs.  We really have seen quite a remarkable transformation. He is now confident around dogs whereas previously he was terrified even at the sight of them.
The sessions with you were relaxed and he was comfortable and felt at ease throughout the entire process. It really has made a huge impact on all our lives as to the places we can now visit and enjoy without fear. We are, as a family, extremely grateful for all your help. JENNY